Would you like to have your Buddha statue consecrated in Kathmandu, Nepal? Upon request we are happy to facilitate monastery consecration services in Nepal when you purchase your statue from Golden Buddha online.
Simply include your request in the purchase notes during checkout and I will follow up to arrange it for you. If so, filling and consecration of your statue will be arranged at a local monastery (usually Sangye Choeling) before shipping.
Please allow a minimum of 1-3 weeks additional delivery time to facilitate the filling and consecration in Nepal. Additionally, obtaining an HD video of the consecration service being preformed is usually possible.
Video requests are subject to the schedule of the monastery. If successful, we can post the video online for you where you can view it and download your own copy if you desire.

Monastery Consecration Service Fees and Donation

Safe transportation of the Buddha statue to the monastery and HD video are complimentary. However, it may be necessary to add service charges for special requests. For example, if you request a specific monastery or monk to preform the services we may have to pass on extra costs.

Additionally, the customer will be responsible for the cost of filling materials (usually $50 for statues under 12″ ) which are due to the monastery. Additionally, voluntary donations to the monastery are always welcome, but not compulsory.
All the consecration and filling costs are collected through a payment link that I will send you after you complete your statue purchase. We will then do the currency conversion to Nepalese Rupees and make the contribution to the monastery on your behalf.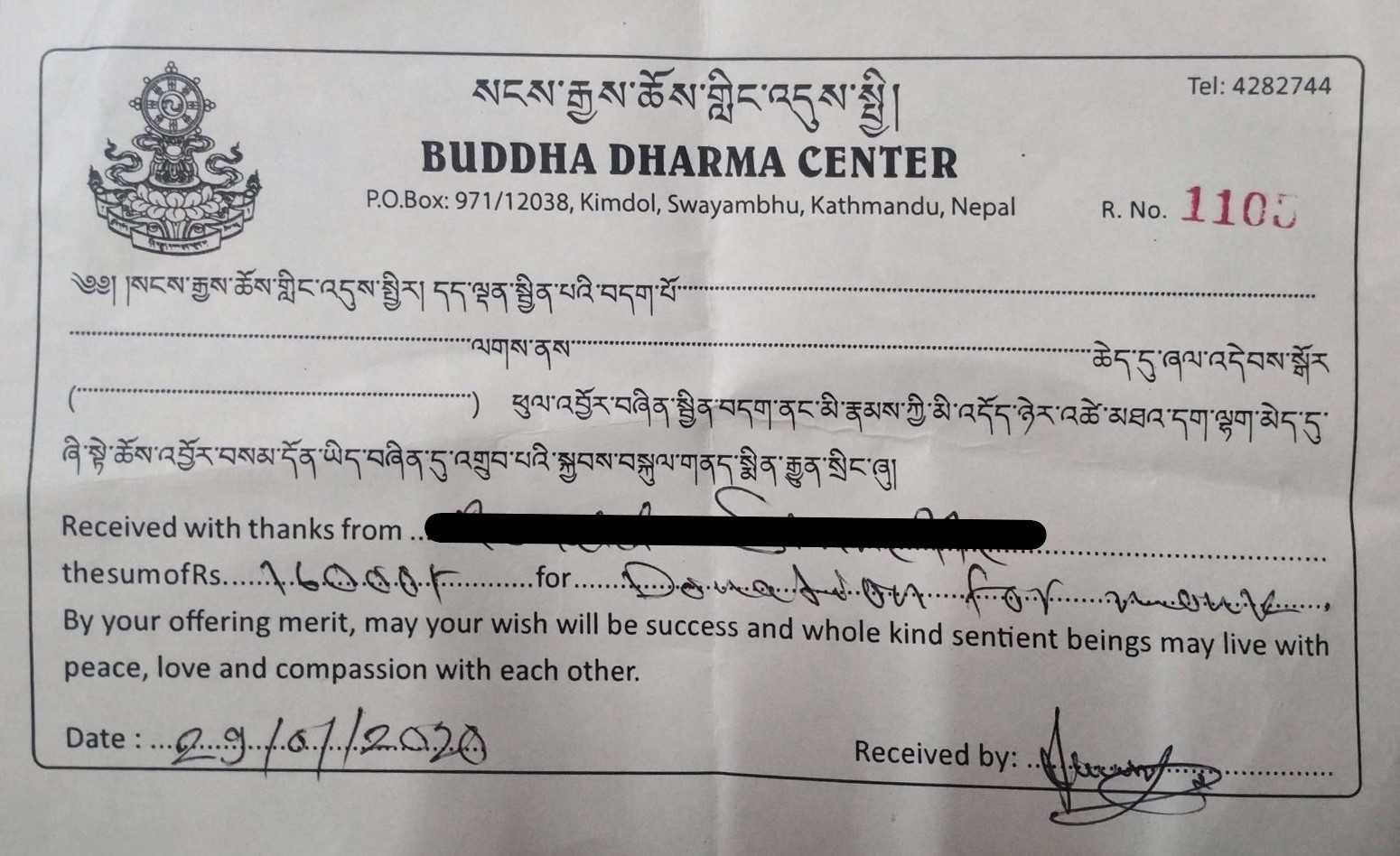 Special Requests for Consecration and Filling
Do you have any special requests? We are always happy to provide assistance with special requests for monastery consecration services in Kathmandu.
Filling materials for the statue are provided by the monastery. However, let me know if you have any special additions to include.
Indeed, some customers have traveled to Kathmandu and personally visited a specific monastery. As a result, they have developed a special bond with their monastic school or Guru who teaches there.

If you wish to have your statue consecrated at a specific monastery or have the service performed by a certain monk do not hesitate to ask me about it. If possible, we will arrange it for you!